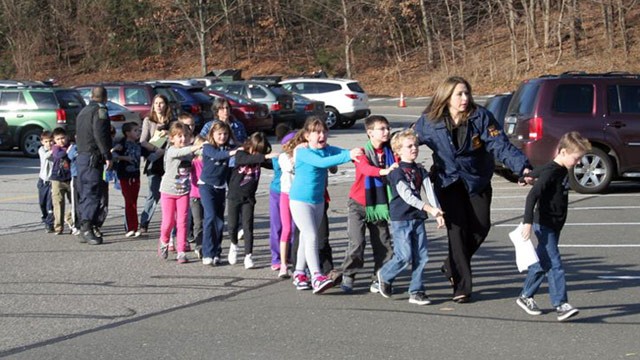 ***Click link below for updates***
Authorities say at least 26 people, including 18 children, were killed Friday when a gunman opened fire inside a Connecticut elementary school.
A law enforcement official said the shooter, who is dead, is believed to be a father of one of the students at Sandy Hook Elementary School in Newtown. Authorities recovered a Glock and Sig Sauer 9mm handgun, but it was unclear who killed the shooter, who wore black combat garb and a military vest.
(source: Foxnews.com)