Authorities in Fairmont are urging businesses and residents to be on the lookout for counterfeit 20-dollar bills being passed in the area.
The Fairmont Police Department says it has been notified of seven confirmed cases where 2013 series 20-dollar bills were passed at businesses within the city in the last ten days. Detectives urge businesses to look at denominations of 20-dollars or greater and verify the security features of each note.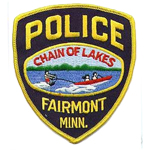 While counterfeit notes are not uncommon, the report says that all of the bills that were confirmed counterfeit were from the 2013 series.
Officials are urging anyone with information or suspect they have received a counterfeit note to contact Authorities.