Captain's Log, Day 38, 2019
It's snowing again. For the umpteenth time this year. This time it's something "new", A BLIZZARD!  Really it's the same sh*t, but they've just run out of things to call this miserable crap! Schools are closed, businesses are shutting down, roads are becoming invisible, and still, each brave driver takes to the road hoping to stop for coffee.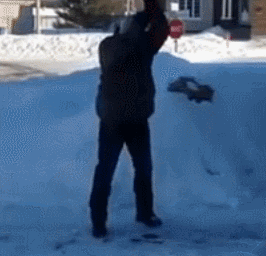 Actually, I was thinking about all the activities you could be doing if you were snowed in… again. Build a fort out of couch cushions, watch "The Office" (again), cook a nice meal, or brainstorm your million dollar business adventure that's going to propel you into early retirement.
But really, just click here for things to do.
– Stunt